Wonders by embracing the scrapbooking idea. You like to photograph the cherished times in your life. Or quite simply, everything that moves impresses and inspires you. Chances are you will have a passion for photography forever. That's not a problem because art – always feels good. However, if you are not creative and motivated enough, you may end up with a massive collection of digital photos that are useless.
On the other hand, if you have a DIY soul, here is a super cool proposition to bring your photos to life – scrapbooking. Let's go together to discover the best way to invite your unforgettable memories into the decor of your home. Do not delay in drawing the inspiration necessary to find your scrapbooking idea favorite because, as we say:
"A photograph is a heart attack lasting a fraction of a second."
Scrapbooking is a trendy and creative hobby. Have you ever dreamed of having the talent to draw excellently to recreate all the beauty that revolves around your imagination and the world around you? Hey, well, it's already possible and in addition to the 3D version! Through scrapbooking art, you can build your little universe out of paper, fabric, and any other type of decorative material by integrating your photos. The magical scrapbooking techniques allow us to create a unique, even incredible, and magical album or card while materializing our strongest memories with the help of our printed photos. Unique creations often exceed our expectations, even if we are just a beginner. Can't wait to indulge in this activity?
Step 1. Choose the theme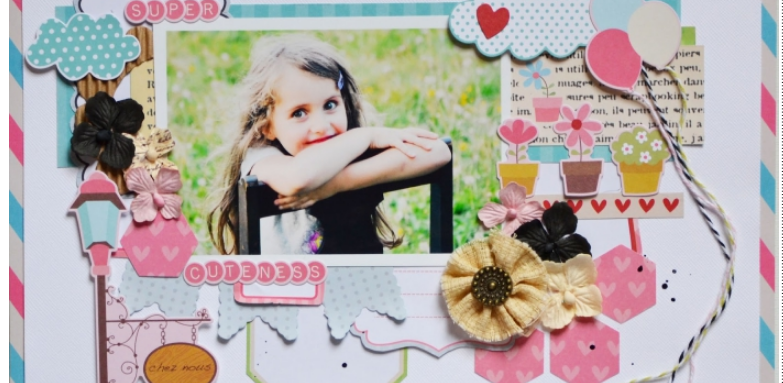 If you have heard the expression "unlimited possibilities," the latter is valid in full force for scrapbooking masterpieces. It is still good to have a few ideas in mind before starting your project to not fall into chaos during its realization. The first step is to choose a theme: marriage, family, friendship, holidays, etc. once you have selected the subject, print one, two personal photos (to make a surprise card) or several (to make an album).
Extra tip: when you download your photos to your computer, remember to classify them in different folders according to the occasion, the date they take, etc. This way, you will have a good organization of your collections, and you can easily DIY a thematic decoration with personal photos and drawing ideas.
Step 2. Prepare your basic equipment
When it comes to scrapbooking, many materials can use. In the beginning, you can use simple materials such as a pair of scissors, a sheet of white cardboard, or a photo album to personalize your printed photos, a paper trimmer, ribbons, decorative adhesives. For more passionate people, specialized sites like scrapmalin, scrapbooking fairy, etc., offer a wide range of scrapbooking products. The content of supplies available online and in specialty stores is so broad that it sometimes happens that we get lost amid all these little wonders that come to our aid.
Step 3. Look for inspiration, tutorials, and ideas
If this will be the first time you will carry out a scrapbooking project, we advise you to start with a less complicated creation, such as a single thematic page or a poster to hang on the wall. Pick a topic that interests you deeply – a special occasion or your most unforgettable last trip. Thus, you will work more efficiently and with passion. Do not hesitate to look for inspiring ideas on the net, and there are several. In addition, sometimes it is enough to take a look at a model, and then. The inspiration comes to us suddenly. For adventurous minds, the following article is a must-see source.
Step 4. The critical elements in a page or a scrapbooking album
In scrapbooking, it is the personal image that sets the tone. It's okay. We've got it all figured out. But afterward, it doesn't hurt to follow a few directions to build your plan more thoughtfully and stylishly. Let's start by determining the number of photos used on an album page. Then, we add notes, titles in various fonts, especially if it is a travel diary where we want to tell our adventures. For a "baby's first year" album, we specify the dates of memorable moments. On the birthday surprise card, Valentine's Day, you can list the qualities of the loved one, paste newspaper and magazine clippings with inspiring words, and cordial greetings.
Step 5. Master simple techniques using the following tutorials and tips
To become a pro in scrapbooking, of course, takes patience and practice. To boost your enthusiasm, we offer you some easy-to-master scrapbooking ideas and suggestions:
dried flowers or fabric flowers
Buttons
Borders drawn or made with adhesive tapes
Watercolor paints
Embellishment elements